What's new
15/9/2016
The Education Review Office (ERO) has released a new booklet for parents, families, and whānau that sets out what parents can expect from their child's school, and how they can help their child do well at school.
It describes what parents can do if they are concerned about their child's learning and progress, and what they can expect the school to do to help.
The booklet can be downloaded from ERO's website and schools will receive copies of the booklet in the mail.
To order more printed copies please email info@ero.govt.nz
8/9/2016
This online flip-book has been created to support the role of a school trustee working in Māori medium Level 1 and 2, immersion, bilingual units, and Kura ā-iwi.
The document will also assist trustees working in kura kaupapa Māori and other schools with a high proportion of Māori students.
A printable version (pdf) is available for download.
8/9/2016
This online guide has been developed by the Connected Learning Advisory to support school leaders and teachers in preparing for NZQA's extensive innovation programme for going digital, which will impact all senior secondary students.
The guide provides ideas, resources, and school stories illustrating how NZ secondary schools use digital technologies to extend and enhance learning in the NCEA years.
The guide has been produced in response to a number of specific queries from schools.
1/9/2016
Fetal alcohol spectrum disorder and learning is a new guide on the Inclusive Education website.
This guide provides teachers with targeted strategies to meet the multi-faceted needs of students living with FASD.
FASD is a lifelong condition that affects brain structures, processes and functioning, and emotional regulation.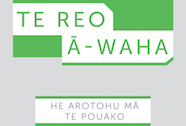 18/8/2016
He rauemi matihiko tēnei e taea ai e te kaiako te whakapakari i te reo ā-waha o te ākonga mā ngā ngohe reo ā-waha me ngā ngohe whakarongo. Mā ngā ākonga kei ngā taumata 1–4 o Te Marautanga o Aotearoa me ngā whakaakoranga rūmaki reo Māori taumata 1–2 tēnei rauemi. E toru ngā kōwae ako mā ngā taumata e toru: Tau 1–3, Tau 4–6, me te Tau 7–8. E rima ngā ngohe mā ia taumata.
This is an online, digital teachers' resource that aims to help students develop their oral language. It includes activities that focus on developing speaking and listening skills. This resource is intended for students at levels 1–4 of Te Marautanga o Aotearoa who are engaged in level 1–2 Māori language immersion education settings. The resource includes unit plans for three levels: Years 1–3, Years 4–6 and Years 7–8. 
16/8/2016
The research section of New Zealand Curriculum Online has been updated with the latest 2016 reports covering a number of curriculum areas. 
15/8/2016
These indicators replace the trial version from May 2015.
The School Evaluation Indicators: Effective practice for improvement and learner success is for schools to use for internal evaluation to identify practices that are working and practices that need to change in order to achieve equity and excellence.
ERO uses the School Evaluation Indicators in its external evaluation of schools.
If you have a review coming up in the next term and prepared for it using the trial indicators, they are still valid. However, by term 4, ERO expect schools to be using the final indicators.
1/8/2016
Cook Island Māori language week is 31 July – 6 August. The theme for this year is Kia ariki au i toku tupuranga, ka ora uatu rai toku reo – To embrace my heritage, my language lives on.
For ideas, resources, and inspiration to help you learn and celebrate the languages of the Cook Islands with your school community go to the Resources page on Enabling e-Learning.
4/7/2016
If you are considering the benefits of a Māori education for your whānau, we invite you to enter this whare kōrero. It is a house of opinion and discussion that we hope inspires you.
These 26 short video messages are for parents who are perhaps unsure about what Māori education for their children might mean. It is for those who are interested but not yet convinced that such an education will address their own family needs. 
4/7/2016
Paekupu is a new website that will house all dictionaries that support the implementation of Te Marautanga o Aotearoa. The dictionaries will identify and provide detailed explanations of the technical language used within each learning area of the marau and provide examples of how the terminology can be used within a learning context.
Initially Paekupu will house two sections of the Ngā Toi dictionary currently under development however, it will be continually supplemented with further dictionaries so that Māori medium teachers and students will be able to start accessing specialist curriculum-based language from a single online portal. Toi Ataata (visual arts) and Toi Puoro (music) will go-live first, then Ngā Mahi ā te Rēhia (performing arts) will be added on its completion in June 2017. This will be followed by Te Reo Matatini (literacy) in December 2018. Pūtaiao (science) and Pāngarau (maths) will also be brought into Paekupu at a later date and other similar resources will be added as they are developed.