What's new
19/9/2017
The Ministry of Education has developed resources to support oral language awareness and learning for parents, schools, and early childhood centres.
The resources include two posters for schools and early childhood centres, and a pamphlet for parents.  
These resources form part of the Ministry's response to the recent ERO Extending their language - Expanding their world. Children's oral language (birth - 8 years) report. 
The resources are available on Literacy Online, and Te Whāriki under the Language and literacies in early childhood services section.
30/8/2017
This recently released cross-curricular resource from MPI looks at how 3 key interrelated systems – animal welfare, biosecurity, and food – support our primary industries.
Learning experiences for levels 1–5 of The New Zealand Curriculum are contextualised into one or more of the key interrelated systems and link to the learning areas of health and physical education, science, social studies, and technology. 
22/8/2017
Education Review Office (ERO) has released a series of online resources showcasing schools that are making a significant difference for their learners.  
This collection of videos and publications Improvement in Action | Te Ahu Whakamua shows aspects of practice that have been effective in improving learner outcomes in each school context, and is intended to support schools in their internal evaluation and improvement efforts.  
The videos capture the perspectives and voices of children and young people, parents, teachers and leaders, and bring to life ERO School Evaluation Indicators released last year.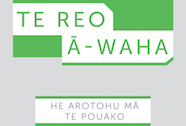 18/8/2016
He rauemi matihiko tēnei e taea ai e te kaiako te whakapakari i te reo ā-waha o te ākonga mā ngā ngohe reo ā-waha me ngā ngohe whakarongo. Mā ngā ākonga kei ngā taumata 1–4 o Te Marautanga o Aotearoa me ngā whakaakoranga rūmaki reo Māori taumata 1–2 tēnei rauemi. E toru ngā kōwae ako mā ngā taumata e toru: Tau 1–3, Tau 4–6, me te Tau 7–8. E rima ngā ngohe mā ia taumata.
This is an online, digital teachers' resource that aims to help students develop their oral language. It includes activities that focus on developing speaking and listening skills. This resource is intended for students at levels 1–4 of Te Marautanga o Aotearoa who are engaged in level 1–2 Māori language immersion education settings. The resource includes unit plans for three levels: Years 1–3, Years 4–6 and Years 7–8.