What's new
2/8/2017
The Universal Design for Learning (UDL) guide has been revised to include much more depth and many more practical illustrations of UDL in a NZ context. This guide will help teachers to:
flexibly design their classroom programme in ways that work for everyone
identify and proactively address any barriers to learning
realise the vision of the NZC and deliver on the principle of Inclusion
design respectful, inclusive environments where everyone is learning and achieving and diversity is seen as a source of strength. 
26/7/2017
The Electoral Commission's Kids Voting programme and curriculum aligned Your Voice, Your Choice teaching units support civics education in schools.
The teaching units are aligned with Levels 3 to 5 of the the New Zealand Curriculum and Level 5 of Te Marautanga o Aotearoa.
Kids Voting 2017 provides schools with resources to run their own mock elections in September when the General Elections are held.
25/7/2017
The Commerce Commission has produced an animated series to help New Zealand consumers know their rights.
Each episode focuses on a common situation that many New Zealanders will find themselves in, such as getting a loan, buying a car, or being visited by a door to door salesperson.
View the episodes and additional resources from the Commerce Commission website. 
Wellbeing resources for schools
3/7/2017
Resources are available to help school leaders and staff support the wellbeing of their students.
NZCER's Wellbeing at School self review tools explore how different layers of school life contribute to creating a safe and caring climate that deters bullying. You can use the toolkits to confidentially store data, access data reports, find suggestions for next steps actions, and track changes over time.
ERO provides school leaders and teachers with good ideas and models to support them in promoting wellbeing for their students:
The Ministry of Education also provides the following:
Matariki units on nzmaths
12/6/2017
New cross curricular units that explore a variety of mathematics ideas in the context of Matariki are available from nzmaths.
The units support learning at level 2, level 3, and level 4. 
The sessions in each of these units can be run as individual activities, and most of them could be adjusted to suit different curriculum levels.
Feedback about the units is welcome and can be sent to andrew@nzmaths.co.nz
31/5/2017
The Ministries of Health and Education together with Sport New Zealand have released new Physical Activity Guidelines for children and young people (five to 17 years). The new guidelines include recommendations for sleep.
This article from Education Gazette looks at what schools could consider doing to support children getting sufficient sleep, and how else they could support the guidelines.
More information, and a link to download the guidelines, can be found on the Ministry of Health website
31/3/2017
Game of Awesome is a card game aimed at inspiring New Zealand students to write.
It was  developed with a specific focus on suitability for boys in years 5–8 using boys of that age to create the material. 
You can hear more about Game of Awesome in this RNZ interview.
You can order copies of the resource for your school from Down The Back Of The Chair.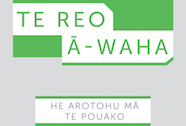 18/8/2016
He rauemi matihiko tēnei e taea ai e te kaiako te whakapakari i te reo ā-waha o te ākonga mā ngā ngohe reo ā-waha me ngā ngohe whakarongo. Mā ngā ākonga kei ngā taumata 1–4 o Te Marautanga o Aotearoa me ngā whakaakoranga rūmaki reo Māori taumata 1–2 tēnei rauemi. E toru ngā kōwae ako mā ngā taumata e toru: Tau 1–3, Tau 4–6, me te Tau 7–8. E rima ngā ngohe mā ia taumata.
This is an online, digital teachers' resource that aims to help students develop their oral language. It includes activities that focus on developing speaking and listening skills. This resource is intended for students at levels 1–4 of Te Marautanga o Aotearoa who are engaged in level 1–2 Māori language immersion education settings. The resource includes unit plans for three levels: Years 1–3, Years 4–6 and Years 7–8.