News of June 2020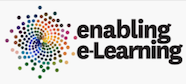 28/6/2020
The Beyond the classroom section of Enabling e-Learning has been updated with new and revised content.
Explore the opportunities and possibilities for schools to engage with families/whānau and the wider community – learning beyond the classroom, engaging with the community, place-based education, Te Taiao Ako, connecting with the families and communities of Pacific learners, social media, real-time reporting, and much more.
In the Learning beyond the classroom section, read how you can use digital technologies to personalise learning, make connections, and support distance learning.
There are lots of resources to help you get started, along with stories from schools who share their approaches. 
11/6/2020
Matariki, the Māori New Year, is typically marked by the rise of the Matariki star cluster and the sighting of the next new moon. Some iwi observe the rise of the lone star Puaka as the beginning of the new year.
In 2020, the Matariki cluster will set on 15 May and return from 13–16 July. The Matariki period is 13–20 July. 
This page from New Zealand Curriculum Online has more information and suggestions for how you can get involved and celebrate Matariki with your students and community.
9/6/2020
Kahu Pūtoi is a collaborative online community for kaiako, tumuaki and kaiāwhina to create professional and curriculum peer-to-peer relationships with other kaiako and support each other to:
develop stronger te reo Māori programmes
share best practise and pedagogy
and provide real-time support in locally relevant contexts across the schooling sector at all levels.