News of August 2020

24/8/2020
The suite of Consumer Protection school resources aims to equip students with the knowledge, skills, attitudes, and values to be informed and confident consumers.
In the collection of modules for years 7–8 students explore their role, rights, and responsibilities as a consumer. 
Find out about modules for other levels on the Consumer Protection's School Resources page.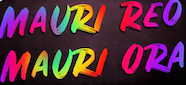 16/8/2020
Te Tāhuhu o Te Mātauranga and Māori Television are again collaborating to deliver 'Mauri Reo, Mauri Ora' while Auckland is in Alert Level 3 and the rest of Aotearoa is in Alert Level 2.
The programmes will link to online supports available through Ki te Ao Mārama, national free-to-air broadcasts of classrooms, and on-demand videos for whānau to support learning outcomes from home. Programming is for tamariki and rangatahi, 0 – 18 years old, who are te reo Māori learners within puna reo, kōhanga reo, kura kaupapa Māori, kura ā-iwi, wharekura, bilingual and immersion settings.
Mauri Reo, Mauri Ora will be presented by teachers and te reo Māori exponents Te Korou Whangataua, Juneea Silbery, and Ani-Piki Tuari, and supported by a team of Māori subject-matter experts and well-known personalities.
Programming will run from Monday to Friday 9am – 3pm and will include popular educational programs such as Te Nūtube, Tākaro Tribe and Kia Mau. Newly created programmes that support learning in te reo Māori will also be included.
Head to Mauri Reo Mauri Ora for more information and schedules, and all content will be available for catch up viewing on Māori Television.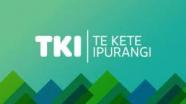 Replacement of Te Kete Ipurangi
11/8/2020
Teachers and leaders from early learning to senior secondary have told us that they want easy to find, quality online curriculum resources to better support them to do their work.
The Ministry of Education has released a Request for Proposal to build a new online curriculum hub via the Government Electronic Tender Service on Monday 10 August 2020. The tender closes on Friday 11 September 2020. We expect that work will get started early in 2021 and take several years to complete.
The technology build will provide the place where teachers and leaders with students and their whānau can find quality assured curriculum teaching resources that they can edit and personalise to meet their specific needs. The design of the new technology will help everyone make sense of the curriculum, what's important to learn, and how to teach it.
It will complement Kauwhata Reo, the platform which supports learning in and through te reo Māori, which was launched in 2019.
The current step follows the initial platform Request for Information released in March 2020. We expect the first release of the technology build will be ready to begin content loading from mid to late 2021.
In the meantime, we'll be working with potential users to make sure that our online curriculum resources are relevant and useful. We will provide updates here as the work develops.
3/8/2020
This new guide replaces the Digital technologies guide and the Assistive technologies guide. It contains practical classroom strategies for using technologies to provide inclusive and personalised learning pathways for students.
3/8/2020
The Dyslexia and learning guide has been updated with new strategies to support teachers and school leaders to understand dyslexia, take a school wide approach to support learners, plan literacy learning, and provide classroom support so learners can access the curriculum.