News of October 2020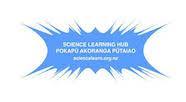 26/10/2020
This section of the Science Learning Hub introduces a collection of resources - articles, interactives, activities, and videos - that accompany the Ministry for the Environment & Stats NZ 's report 'Our atmosphere & climate 2020' 
These resources have a focus on science and communicating the issues New Zealand faces due to the uncertainty of a changing climate.
An interactive planner groups Hub resources into key science and teaching concepts and suggests ways in which climate change can be broken down into smaller, more manageable themes or investigations.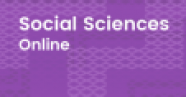 9/10/2020
The Ministry of Education is partnering with a wide range of people to design Aotearoa New Zealand's histories curriculum content. See education.govt.nz for more information.
As part of the support for the curriculum, Social Sciences Online has a refreshed design and a section on Aotearoa New Zealand's histories resources, where you can discover some of the inspiring resources already available. Keep an eye on Social Sciences Online for more information and resources.
1/10/2020
These Pasifika dual language resources, based on the second language acquisition principle that utilising a child's heritage language/s helps to strengthen English language and literacy, comprise print and online resources to support the early language and literacy learning of Pacific children.
Support materials are available in Gagana Sāmoa, Te Gagana Tokelau, Lea Faka-Tonga, te reo Māori Kūki 'Airani, and Vagahau Niue as well as English.