News of November 2020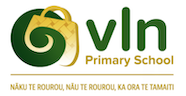 16/11/2020
All NZ children are welcome to learn with the VLN Primary – Nau Mai, Haere Mai!
Extend curriculum choices for your learners and increase your school's confidence and capability in online and distance learning.
A wide range of programmes are available including:
Languages and culture
Digital Technology
Gifted and Talented
Creative Arts
Science and Maths
Literacy
Students may participate from school or home, independently, in small groups, or with their teachers in a whole class situation.

2/11/2020
This new Inclusive Education guide provides strategies for how tumuaki and kaiako can build genuine learning-focussed partnerships with ākonga and whānau.
Three areas of collaborative planning are addressed in the guide: learning environment or classroom planning, individual or group plans, and cluster-wide planning.
Each area is interconnected to the other and each requires multiple voices to guide the inclusive design.