News of November 2020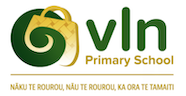 16/11/2020
All NZ children are welcome to learn with the VLN Primary – Nau Mai, Haere Mai!
Extend curriculum choices for your learners and increase your school's confidence and capability in online and distance learning.
A wide range of programmes are available including:
Languages and culture
Digital Technology
Gifted and Talented
Creative Arts
Science and Maths
Literacy
Students may participate from school or home, independently, in small groups, or with their teachers in a whole class situation.

2/11/2020
This new Inclusive Education guide provides strategies for how tumuaki and kaiako can build genuine learning-focussed partnerships with ākonga and whānau.
Three areas of collaborative planning are addressed in the guide: learning environment or classroom planning, individual or group plans, and cluster-wide planning.
Each area is interconnected to the other and each requires multiple voices to guide the inclusive design.
2/11/2020
Strategies and tools that support teachers' thinking as they notice and respond to disruption in the learning progress of students in years 1-13 are now available in one easy-to-access place.
In a year affected significantly by COVID-19, students will have experienced different learning opportunities at home to those in the classroom.
Some students may have made progress in areas different to those more focused on in school and teachers will look to celebrate and build on this. Other areas of learning may have seen some interruption and teachers will want to ensure any impact is not lasting.
A range of information is already available for supporting students studying NCEA and the Ministry of Education is now beginning to add to this with this collection of strategies and tools. It is intended to support teachers to consider how they respond if they notice students needing more support to move their learning along once they are settled back in the classroom.
Let us know how you find the material and any thoughts on what else would be helpful to schools and kura by emailing curriculum@education.govt.nz - we'd love to hear from you.