News of January 2023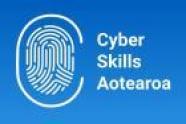 26/1/2023
Cyber Skills Aotearoa is a programme to develop cyber security skills and dispositions in ākonga in Years 6-13. The programme provides free resources and support to teachers.
Cyber Skills Aotearoa opens with CyberComp - an online competition designed to take around 45 minutes. CyberComp will be open between 27 February and 24 March 2023.
Cybersecurity posters and other offline activities are also available to help students learn about information security. Free online courses will be released in Term 2 that will delve into cybersecurity topics in more detail. The resources are available in both English and Māori Medium.
Teachers can register their students for CyberComp now and can also request sets of professionally printed cyber cards - a useful classroom resource to engage students in rich discussions about online privacy and security.
For more information visit Cyber Skills at Grok Academy