What's new
22/9/2020
New Zealand Sign Language Week is being held between 21 and 27 September 2020.
This coincides with the International Week of the Deaf and the United Nations International Day of Sign Languages held on 23 September. 
NZSL Week is organised by Deaf Aotearoa to raise awareness of the language and culture of New Zealand's Deaf community. 
This resource page from New Zealand Curriculum Online provides a range of resources and ideas to help you celebrate this language at your school. 
21/9/2020
The Learning Support study awards support teachers and kaiako to train in specialist areas.
Applications for the study awards opened on 1 August and close on 30 September, with the Deaf and Hard of Hearing study award opening on 19 October and closing on 1 November 2020.
 
Recipients are eligible for a funding package to develop their skills working with learners with additional learning needs.
The funding package can include paid tuition fees, study leave, and contributions towards travel and accommodation.
 
The skills acquired by awards recipients present them with opportunities to be specialist resource teachers and/or advisors.  
 
Further information
You can find out more and apply at the Learning Support study awards and scholarships web page.
Raranga Matihiko - free online conference 28 September 2020
21/9/2020
A free online conference [PDF] to support teachers' and school leaders' understanding of the revised digital technology area will be held on Monday 28 September from 10am-3pm.
You can register for the conference and the full programme online.
 
The conference is being run by the Raranga Matihiko team from Te Papa Tongarewa, Waitangi Treaty Grounds, MTG Hawke's Bay, and Waikato Museum.
There will be a range of hands on learning activities where facilitators will show how to use digital tools and how the tools can support a range of learning programmes. 
21/9/2020
StudyIt discussion forums for NCEA English, maths, and science are now open to support Year 11-13 students preparing for end of year external exams.
StudyIt online learning platform provides moderated forums to discuss achievement standards, and general study and exam advice for NCEA English, maths, and science with other students and teachers.
13/9/2020
Te Wiki o te Reo Māori takes place this year between 14 and 20 September. 
'Kia Kaha te reo Māori' is the theme for this year's Māori Language Week – 'Let's make the Māori language strong'.
This resource page from New Zealand Curriculum Online offers ideas, links, and stories to support the learning of te reo Māori in schools and at home.
7/9/2020
These awards are for learning opportunities for busy classroom teachers who want to respond better to gifted learners.
The funding is flexible so that learning opportunities can fit with teachers' timetables, locations, and ways of learning.
The awards are available for groups of teachers or for individuals.
Applications close 25 September 2020.
Go to the Gifted Learners website for more information.
24/8/2020
Tongan Language Week / Uike Kātoanga'i 'o e lea faka-Tonga gives students of all ethnicities the chance to learn some basic lea faka-Tonga, and gives students who speak lea faka-Tonga the chance to be experts in the classroom.
New Zealand Curriculum Online has ideas for classroom programmes and school-wide activities to support the learning of Tonga language and culture in your school and community.

24/8/2020
The suite of Consumer Protection school resources aims to equip students with the knowledge, skills, attitudes, and values to be informed and confident consumers.
In the collection of modules for years 7–8 students explore their role, rights, and responsibilities as a consumer. 
Find out about modules for other levels on the Consumer Protection's School Resources page.
16/8/2020
Conservation Week 2020 encourages everyone to see nature through new eyes.
The COVID-19 lockdown has led many people to look at their lives and the world differently. Conservation Week 2020 encourages New Zealanders to immerse themselves in nature and enjoy a fresh perspective on the unique spaces and wildlife of Aotearoa. 
This page from New Zealand Curriculum Online suggests activities and resources to help you and your school to get involved
Alert Level restrictions due to COVID 19 may restrict where you can engage in some Conservation Week activities.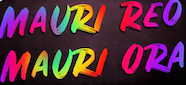 16/8/2020
Te Tāhuhu o Te Mātauranga and Māori Television are again collaborating to deliver 'Mauri Reo, Mauri Ora' while Auckland is in Alert Level 3 and the rest of Aotearoa is in Alert Level 2.
The programmes will link to online supports available through Ki te Ao Mārama, national free-to-air broadcasts of classrooms, and on-demand videos for whānau to support learning outcomes from home. Programming is for tamariki and rangatahi, 0 – 18 years old, who are te reo Māori learners within puna reo, kōhanga reo, kura kaupapa Māori, kura ā-iwi, wharekura, bilingual and immersion settings.
Mauri Reo, Mauri Ora will be presented by teachers and te reo Māori exponents Te Korou Whangataua, Juneea Silbery, and Ani-Piki Tuari, and supported by a team of Māori subject-matter experts and well-known personalities.
Programming will run from Monday to Friday 9am – 3pm and will include popular educational programs such as Te Nūtube, Tākaro Tribe and Kia Mau. Newly created programmes that support learning in te reo Māori will also be included.
Head to Mauri Reo Mauri Ora for more information and schedules, and all content will be available for catch up viewing on Māori Television.