What's new
7/5/2020
The Ministry of Education is providing resources to schools and teachers to support their NCEA students with distance learning.
The NCEA subject pages contain resources including online courses, adapted assessment resources, online resources that substitute learning that can't be done by distance, and details of print-on-demand resources.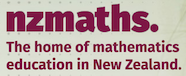 6/5/2020
NZ Maths has a collection of resources for parents and whānau to support their child's maths learning at home.
View the introductory video, read the maths tips by year level, and use the task sheets to complete maths activities at home.
Task sheets are organised by levels and students may work across multiple levels at any point in time.
Includes years 1 -10.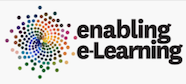 1/5/2020
Are you considering how to maintain connections and reach all of your school community during this time of social distancing?
This guide offers schools starting points for using social media with their communities.
A collection of school stories shows how schools are making these connections.
30/4/2020
Each May we celebrate NZ Music Month. The purpose of NZ Music Month is to promote music from New Zealand and the people who make it. 
This resource page from NZ Curriculum Online is packed with ideas on how you can celebrate this national event with your students. These ideas and activities can be used for both face to face and distance learning.
21/4/2020
Parents and whānau of NCEA students!
If your young person is studying English, maths, or science, we've reopened StudyIt's forums so they can ask questions and discuss NCEA issues with other students and teachers.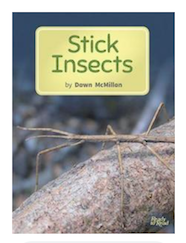 Ready to Read Shared book texts now online
20/4/2020
There are 22 Ready to Read Shared books with texts newly online. 
You can share the link with your students to view online or download them and share them that way.  
Please note these are Shared Readers, they are not levelled so you can use them as you like with whole class groups. 
If you want more information about Shared Reading, you can find out more in these case studies.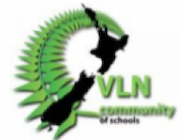 18/4/2020
The Virtual Learning Network (VLN) Community is extending its online programmes to more schools and more students during Term 2.
Does your school need support to take your learning online and would you like your students to access existing online programmes?
 The Ministry of Education will fund additional enrolments with the VLN Community by schools who need support to take learning online or would like their students to access existing online programmes.
PLD support is also available for schools. Find out how you can participate here:
14/4/2020
Do you need some help supporting your students with maths learning at home?
nzmaths has suggestions for students in years 1-10 including:
Maths at our house: Ideas on how to engage with maths using everyday experiences and resources found around your home
Weekly plans: Suggestions for structured weekly plans using the resources on nzmaths. Each session has activities that would take about 45 minutes.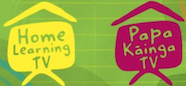 14/4/2020
Home Learning | Papa Kāinga TV starts education broadcasting for early learners and students (Years 1–10) from 9am on Wednesday April 15.
See programme schedule for ages groups on a typical day for Home Learning | Papa Kāinga TV .
Home Learning | Papa Kāinga TV is free to air, on TVNZ channel 2+1 and on TVNZ on Demand, as well as on Sky Channel 502.
Māori Television has also launched a series of te reo educational programmes (for ages 2 to 18).
Māori Television is broadcasting these programmes from 9am to 3pm on schooldays. Te reo content will focus on learning at home for tamariki, rangatahi and whānau, who are in kōhanga reo, puna reo, kura tuatahi and wharekura. It is tailored to specific age groups throughout the day, with learning content tamariki can do on their own, with their siblings, or together as a whānau.
14/4/2020
The first wave of Kauhaurangi Tuihono/Online webinars is happening on a device near you starting 15th April. 
Go to ahikaroa.kiatakatu.ac.nz to see what's on offer.
The Kauhaurangi Tuihono are:
designed to support teachers and kaiako to integrate Digital Technologies and Hangarau Matihiko into their teaching online 
no more than 30 minutes long
limited to 20 people giving ample opportunity to discuss and explore resources. 
The webinars won't be recorded, but will be offered several times to give people more opportunity to attend a session. Resources will be made available online.