What's new
20/7/2020
This section of Technology Online has links to School Journal and Connected articles that feature technology content.
Each item includes a summary and discussion starters that link to the technology indicators of progression, and where relevant, the progress outcomes.
There are also examples of stories and articles that relate to each strand of the technology learning area.
19/7/2020
Student activities from the Figure It Out books are now available online from nzmaths alongside the teachers' notes. You can browse the Figure It Out carousel to find them, or search for them using the nzmaths resource finder.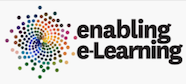 28/6/2020
The Beyond the classroom section of Enabling e-Learning has been updated with new and revised content.
Explore the opportunities and possibilities for schools to engage with families/whānau and the wider community – learning beyond the classroom, engaging with the community, place-based education, Te Taiao Ako, connecting with the families and communities of Pacific learners, social media, real-time reporting, and much more.
In the Learning beyond the classroom section, read how you can use digital technologies to personalise learning, make connections, and support distance learning.
There are lots of resources to help you get started, along with stories from schools who share their approaches. 
11/6/2020
Matariki, the Māori New Year, is typically marked by the rise of the Matariki star cluster and the sighting of the next new moon. Some iwi observe the rise of the lone star Puaka as the beginning of the new year.
In 2020, the Matariki cluster will set on 15 May and return from 13–16 July. The Matariki period is 13–20 July. 
This page from New Zealand Curriculum Online has more information and suggestions for how you can get involved and celebrate Matariki with your students and community.
9/6/2020
Kahu Pūtoi is a collaborative online community for kaiako, tumuaki and kaiāwhina to create professional and curriculum peer-to-peer relationships with other kaiako and support each other to:
develop stronger te reo Māori programmes
share best practise and pedagogy
and provide real-time support in locally relevant contexts across the schooling sector at all levels.
28/5/2020
International Languages Week takes place this year between 25 and 29 May.
This special week provides an opportunity to showcase, learn, and promote the diverse languages and cultures in our schools, communities, and nation. 
This resource page from NZ Curriculum Online has ideas and links to help you get involved.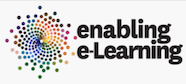 28/5/2020
Would you like to find out how other NZ schools use digital technologies to support teaching and learning?
Enabling eLearning has Snapshots of learning that are real-life examples of effective classroom practice.
The collection from over 50 schools features a variety of topics, learning areas, and year levels.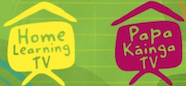 22/5/2020
Home Learning | Papa Kāinga TV is continuing to support children and young people's learning – whether they are at school or home.
New content is being added over the coming days, including Anika Moa leading the daily waiata (started 18 May), digital technology, and projects for junior and senior learners by Raranga Matihiko and the Learning Team at Te Papa Tongarewa (starting 28 May).
Teachers can now access details of the upcoming week's lessons on the Learning From Home website so they can plan ahead, and incorporate the lessons into their teaching programmes.
Lesson plans will also be available through the site, which teachers can use and reuse to support teaching and learning.
The Covid-19 situation has highlighted that learning can take place anytime, anywhere – not just in the classroom, but at home, online, and outside, and in any blend of these contexts.
The lessons that have been developed and presented by teachers for Home Learning | Papa Kāinga TV will become part of a bank of resources that teachers, parents and learners will continue to have access to for some time to come.
21/5/2020
Samoa Language Week / Vaiaso o le Gagana Samoa is an opportunity to celebrate the identity, language, and culture of students from Samoa and students whose families are from Samoa.
This page from NZ Curriculum Online has ideas for classroom programmes and school-wide activities.

12/5/2020
The Ministry were very impressed by the very high level of creativity and commitment of providers when we first went into lockdown. COVID-19 Level 4 forced everyone in New Zealand (including all those supporting student learning and wellbeing) to develop alternative ways of working and delivering their services. Our LEOTC providers were no exception!
We are still keen to help providers in their plans and can host links to your unique resources on our LEOTC page on TKI.