What's new
30/9/2013
Using picture books with mathematical content can be an effective way to engage students and explore problems within entertaining contexts. This section of the nzmaths site lists picture books with mathematical content sorted by level and strand. There are related  teaching activities for many of the suggested books.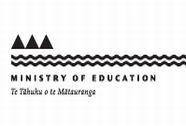 27/9/2013
Tau Mai Te Reo – The Māori language in education strategy 2013-2017 (Tau Mai Te Reo) expresses what the Ministry of Education and education sector agencies will do for learners of Māori language in Education.  Includes Māori medium education and Māori language in English medium.
27/9/2013
The arts senior secondary curriculum guide has been updated to include a new section, learning programme design.
Includes learning programme snapshots developed by practising teachers.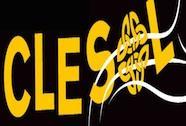 27/9/2013
CLESOL 10-13 July 2014
The call for conference papers is now open, and will close on Friday 6 December. For further information please see the conference website.
25/9/2013
A new teacher resource has been published by New Zealand Historic Places Trust to support teachers of years 1-10. The resource links to the New Zealand curriculum, and explores ways to develop students' understanding about heritage. Learning experiences and approaches are for level 4 of the curriculum, but can easily be adapted to different levels.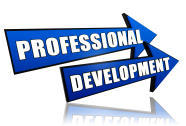 23/9/2013
As a part of your school's annual self review process and planning for 2014, applications for support including Programme for Students and Professional Learning and Development are due on 27 September 2013. If you won't be able to complete your application by the deadline, contact the Ministry's regional PLD project lead. An application form and additional information is available in the Download: 'Request supplementary support form 2014' here.
19/9/2013
On 19 September 1893 New Zealand became the first self-governing country in the world to grant the right to vote in parliamentary elections to all adult women.
The Electoral Commission celebrates this with a new teaching resource Your Voice, Your Choice: Votes for Women,  designed to develop students' understanding of the suffragists' achievement 120 years ago and to encourage voter participation today. The focus of the resource is on the right to participate and engage in the democratic process.
16/9/2013
The Centre for Global Studies in Education at University of Waikato, Te Whare Wānanga o Waikato, Hamilton, is hosting a national hui in response to recent reports and research on children and young people in crisis in Aotearoa/ New Zealand.
This 3 day conference provides an opportunity for all interested groups (e.g. practitioners, teachers, counselors, social workers, academics, police, pediatricians and agencies) to discuss issues and seek evidence-based solutions for better services for children and young people.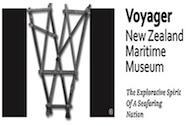 10/9/2013
This September Team New Zealand is challenging ORACLE to bring home the America's Cup.  Resource material and useful links are available from the Voyager New Zealand Maritime Museum website.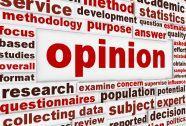 6/9/2013
We want to know what you think!
Please let us know how you feel about TKI. We will use this information to support future enhancements made to the community, so take a moment to have your say!