What's new
28/1/2014
The resources in this blog encourage you to consider how Waitangi Day can be celebrated with your students and the wider community, and how you can use the Treaty of Waitangi principle as a foundation of curriculum decision making.
24/1/2014
The Life 100 Years Ago project is open to anyone to participate in – including school students.
Understand what life was like 100 years ago during the First World War by sharing excerpts from personal diaries, newspapers, letters, and more. Tweets are posted in 'real-time' exactly to the day.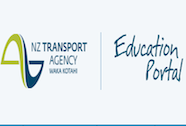 24/1/2014
Resources to support the whole-school approach to safe travel through school community partnerships
http://education.nzta.govt.nz/resources/school-community-partnerships, school ethos and organisation 
http://education.nzta.govt.nz/resources/school-ethos-and-organisation, primary curriculum
http://education.nzta.govt.nz/resources/primary and secondary curriculum 
http://education.nzta.govt.nz/resources/secondary
24/1/2014
This report (January 2014) details the bicultural approach of the He Kākano evaluation, methodology, data analysis, key findings, strengths and weaknesses, and recommendations for future school leadership professional learning programmes intending to promote educational outcomes for Māori student success as Māori.
15/1/2014
Experts take you to remote locations to help you better understand what causes natural disasters such as tsunami, earthquakes, volcanic eruptions, and landslides, and how we can manage the risk. This Bay of Plenty trip fits well with big ideas like hazards, community, our world, nature, self, New Zealand, and personal responsibility. It is the sixth in a series on geohazards. Starts 25 February, 2014. Find out more....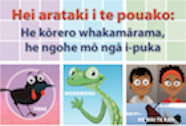 8/1/2014
The following PDF of support materials is designed to assist teachers to incorporate the three eBook applications (apps) – Tīeke, Mokomoko, and He wai te kai! – into their classroom literacy and science programmes. The eBooks can be installed on devices for free from Google Play and the Apple Appstore.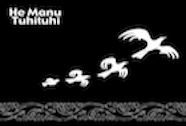 7/1/2014
He Manu Tuhituhi resources are now available online in PDF format. He Manu Tuhituhi was first published as a boxed set of books in 2008. This is a resource to assist teachers of year 1–6 students who are learning to write in Māori within a Māori-medium educational setting. The resource includes four manuals for teachers and 11 teacher-student books.
6/1/2014
This set of teaching resources includes facts, quizzes, conversation cards, and information about the topics that can be integrated into current classroom programmes. The resources have been developed for level 5 but can be adapted to suit the needs of students at their particular level.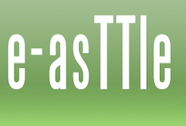 20/12/2013
There are a number of changes planned to e-asTTle during the school holidays. These will result in e-asTTle being unavailable at the following times: Thursday 16th January from 9am to 3pm. This outage is required to install a new version of e-asTTle. This will include the following changes:   
Moving import from SMS and reporting to be against current year level rather than funding year level.
Format and choices in the filtering throughout the application. Weekend of 25/26 January 1–2 hrs, exact time will be confirmed in early January.
This outage is to allow for changes to be made to the Education Sector Logon service (ESAA).
The changes will mean users will notice a slightly different look and feel to the Education Sector logon screen the next time they logon to e-asTTle.
Please pass on this information to all staff that use e-asTTle. We apologise in advance for any inconvenience this may cause.
Contact the MoE Contact Center if you have any queries.
Phone: MoE Contact Centre on 0800 225 542 (option 2)
Email: MOE.ContactCentre@minedu.govt.nz
16/12/2013
Find out how your school can connect to, and make the most of, the Network for Learning (N4L) managed network.