What's new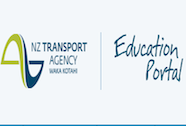 27/11/2013
These field trips support students to get involved with New Zealand's nationally important road projects and provide teachers with learning activities before, during, and after the field trips. 
Students will see inside tunnels and roadways as they are built, ask questions of the experts and are guided by the field trip teacher. The trips support the teaching of big ideas such as national identity, transport, teamwork, heritage, community, citizenship, economic development, and sustainability.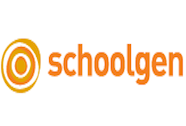 25/11/2013
The Schoolgen programme is a partnership between an energy company and schools to further renewable energy learning. Read about the fifty schools now taking part in the programme and how it is raising awareness and knowledge of renewable energy, energy efficiencies, and sustainability within schools and the wider community.
25/11/2013
The Ministry of Education is continuing its Tertiary Fees Funding Support scheme for approved mathematics and literacy papers to further develop teachers' pedagogical content knowledge and understanding in key areas of learning and teaching.
More information, and application forms for 2014 are available here. 
25/11/2013
Over two days you will jet-boat the braided Rangitata River from the sea to the Southern Alps. Stop on the way to explore the river ecosystem. When you reach Ō Tū Wharekai you will get to know the plants and animals that make this place a very special high country wetland of national significance. Fits big ideas such as water, living world, migration, threatened species, and conservation.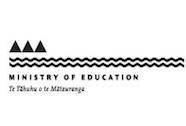 18/11/2013
This Education Gazette article reports on a Pasifika-led PLD initiative that is making a big difference to the literacy achievement of Samoan students in Auckland.
You can also read more about the Auckland Samoan Bilingual Education Cluster (ASBEC) here.
18/11/2013
By joining the Updates to nzmaths Professional Learning Community you will receive an email whenever new material is added to the nzmaths website. We will also send an email whenever significant modifications are made to existing content. This is the best way to ensure that you are made aware of significant additions and updates to the website.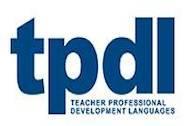 18/11/2013
Experienced and new teachers of languages can apply for this full-year Ministry of Education funded programme. There are 80 places for teachers of Chinese, Cook Islands Māori, French, German, Japanese, Niuean, Samoan, Spanish, Tokelauan, Tongan.
Apply here to secure a place or email tpdl@auckland.ac.nz.
12/11/2013
From 1 November, the mandatory use of child restraints in vehicles will be extended by two years.
How the new rules apply to schools will depend on factors including the type of vehicle and number of seats and the age of children transported.
Find out more...
12/11/2013
A Māori Medium Bilingual Education Study Award II provides the time, space, and financial support to help you complete study to improve your proficiency and skills as a bilingual or immersion teacher.
Applications close on Friday 22 November. Find out how to apply here.
 
12/11/2013
Find out how schools are developing graduate profiles and shaping them in different ways to reflect their priorities, values, and community expectations.