What's new
11/12/2020
Professional support will be available in 2021 and 2022 for literacy specialists and Years 1 to 3 teachers, with an initial focus on new entrant and Year 1 teachers.
The Better Start Literacy Approach | Te Ara Reo Matatini (BSLA) professional support will be delivered by the University of Canterbury. The BSLA is an integrated approach to developing vocabulary, oral, listening, spelling, writing and reading skills in the first year of learning, utilising the Ready to Read Phonics Plus texts. It focuses on the link between spoken and written language, systematically supporting children's phonological and phonic awareness, letter-sound knowledge and oral language.
In January we will be inviting schools, Kāhui Ako and clusters to apply for professional support for new entrant and Year 1 teachers, along with a nominated literacy specialist, through our PLD website. Literacy specialists include RTLits, Kāhui AKo Cross-community Leads, School Literacy Leads, Learning Support Coordinators and RTLBs with a strong literacy background.
More information will be published in Literacy Online, in the Education Gazette and the Bulletin for School Leaders early in 2021.
2/12/2020
This site is a key part of the Pacific Virtual Museum pilot project, implemented by the National Library of New Zealand, Te Puna Mātauranga in collaboration with the National Library of Australia, and funded by the Department of Foreign Affairs and Trade in Australia. This pilot will run until February 2022.
It aims to empower people in and of the Pacific Islands, enabling them to explore, discover and view thousands of items held in museums, libraries, galleries, and collections around the world and to celebrate the rich and diverse cultures of the Pacific. It includes images, objects, video, audio, text, and maps.
1/12/2020
The Ministry of Education is seeking feedback on the draft English-medium literacy and numeracy assessment standards and supporting materials developed as part of the NCEA change package.
 
The standards will guide design of the external assessments that will be used to assess the literacy and numeracy standards as a co-requisite to the NCEA qualification from 2023.
 
There is an online feedback form and an overview of the consultation process on the Ministry's Consultation Hub. The feedback form will be there until 18 December 2020.
Your feedback will be used to refine the draft standards and supporting resources, in preparation for a planned pilot in Terms 3 and 4 of the 2021 school year.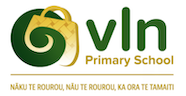 16/11/2020
All NZ children are welcome to learn with the VLN Primary – Nau Mai, Haere Mai!
Extend curriculum choices for your learners and increase your school's confidence and capability in online and distance learning.
A wide range of programmes are available including:
Languages and culture
Digital Technology
Gifted and Talented
Creative Arts
Science and Maths
Literacy
Students may participate from school or home, independently, in small groups, or with their teachers in a whole class situation.
8/11/2020
Applications for 2021 Reading Recovery and Early Literacy Support close Friday 13 November 2020. 
Details and application forms are on this page of New Zealand Curriculum Online.
8/11/2020
Diwali, also known as the Festival of Lights, is one of the most popular Hindu festivals.
Diwali in 2020 begins on 12 November and will continue for five days.
This page from New Zealand Curriculum Online presents ideas and suggestions for classroom programmes and school-wide activities to recognise and celebrate Diwali with students and their families.

2/11/2020
This new Inclusive Education guide provides strategies for how tumuaki and kaiako can build genuine learning-focussed partnerships with ākonga and whānau.
Three areas of collaborative planning are addressed in the guide: learning environment or classroom planning, individual or group plans, and cluster-wide planning.
Each area is interconnected to the other and each requires multiple voices to guide the inclusive design.
2/11/2020
Strategies and tools that support teachers' thinking as they notice and respond to disruption in the learning progress of students in years 1-13 are now available in one easy-to-access place.
In a year affected significantly by COVID-19, students will have experienced different learning opportunities at home to those in the classroom.
Some students may have made progress in areas different to those more focused on in school and teachers will look to celebrate and build on this. Other areas of learning may have seen some interruption and teachers will want to ensure any impact is not lasting.
A range of information is already available for supporting students studying NCEA and the Ministry of Education is now beginning to add to this with this collection of strategies and tools. It is intended to support teachers to consider how they respond if they notice students needing more support to move their learning along once they are settled back in the classroom.
Let us know how you find the material and any thoughts on what else would be helpful to schools and kura by emailing curriculum@education.govt.nz - we'd love to hear from you.
27/10/2020
In 2020, Tokelau Language Week is being held from Sunday 25 October – Saturday 31 October. 
This year the Tokelau Language theme is 'Apoapo tau foe, i nā tāfea i te galutau. Ke mau mai, ke mau mai' which in English translates to 'Never give up hope, even amidst chaos and much uncertainty. Stay united, stay strong'. 
Gagana Tokelau Week provides the opportunity to celebrate and nurture the language and culture of Tokelau in your classroom and school community. New Zealand Curriculum Online has ideas for classroom programmes or school-wide activities.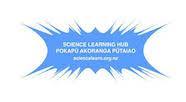 26/10/2020
This section of the Science Learning Hub introduces a collection of resources - articles, interactives, activities, and videos - that accompany the Ministry for the Environment & Stats NZ 's report 'Our atmosphere & climate 2020' 
These resources have a focus on science and communicating the issues New Zealand faces due to the uncertainty of a changing climate.
An interactive planner groups Hub resources into key science and teaching concepts and suggests ways in which climate change can be broken down into smaller, more manageable themes or investigations.