What's new
27/5/2022
Nelly the kuaka | godwit travels to Aotearoa New Zealand.
In four episodes, especially developed for years 1–3 learners, Nelly explores different aspects of Aotearoa New Zealand's histories.
Use the videos with your students and the teaching support material for guidance and activities to help you link each video to your classroom context.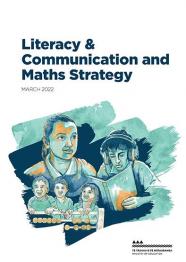 25/3/2022
Te Tāhuhu o te Mātauranga | Ministry of Education is strengthening the national curricula and resources and supports for their implementation so that every child and young person's progress and achievement is responded to and they can celebrate success in their learning. As part of that, the Literacy & Communication and Maths Strategy which includes numeracy and statistics has been developed for the early learning and schooling pathway.
Literacy and communication, and numeracy are foundational skills, necessary for accessing learning in each curriculum area. The evidence is clear, however, that our system is not yet supporting all children and young people to succeed in literacy and communication, and maths. The Literacy & Communication and Maths Strategy seeks to address persistent inequities in the system and declines in achievement in some groups.
The strategy draws on a range of research and evidence, alongside conversations with groups and individuals from the education sector and wider communities, with a particular focus on learners that evidence shows us are least well served by our system.
The development of a range of supports is signalled, including updated guides for teaching and learning. In response to feedback from teachers that they want more leadership, guidance, and support to achieve this, the development of a range of connected resources, guidance and tools is signalled in the form of a common practice model.  This will be developed in collaboration with the sector and the wider education community.
Coupled with NZC refresh, the Literacy & Communication and Maths Strategy calls out a system shift to make literacy and numeracy clear and explicit, so that all teachers are supported to be effective teachers of literacy and communication and maths. It also aligns with and supports the NCEA Change Programme and advances recommendations in the Early Learning Action Plan for Te Whāriki. It sits alongside the redesign of Te Marautanga o Aotearoa.
We know about the challenges the COVID-19 situation is creating for our educators, and for our ākonga and their whanau, but it's important to have visibility of what will be happening and the resources that are being developed to support teachers and kaiako.
The strategy doesn't change the overall direction for curriculum already established through the national curriculum refresh and early learning action plan, and progressing everything in the strategy will take time. Detailed plans are coming which will set out how the strategic actions indicated in the strategy will be progressed.
For more information check out this link: Literacy & Communication and Maths Strategy
If you have any further questions, please email: Literacy.Communication.Maths@education.govt.nz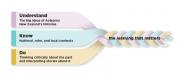 17/3/2022
From 2023, Aotearoa New Zealand's histories and Te Takanga o Te Wā will be taught in all schools and kura. 
Aotearoa New Zealand's histories sits within social sciences in The New Zealand Curriculum. It is part of the social sciences learning area because it encourages ākonga to be critical citizens - learning about the past to understand the present and prepare for the future.
Aotearoa New Zealand's histories final content and resources can be found on the Aotearoa NZ's histories website.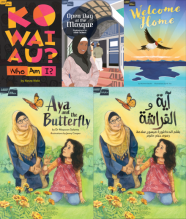 13/12/2021
A collection of stories celebrating the Muslim communities in Aotearoa New Zealand are now available.
Welcome Home, Open day at the Mosque, Ko wai au? – Who am I?, together with the previously launched Aya and the Butterfly, can be downloaded as a PDF or an audiobook for free.
The stories are part of Ā Mātou Kōrero | Our Stories series, which are designed to support understanding of the Kiwi Muslim community. They were developed in partnership with the Islamic Women's Council of New Zealand (IWCNZ). The idea came about in the wake of the Christchurch attacks in March 2019.
The books cater to children in early learning and Years 1-3, and align with Te Whariki and The New Zealand Curriculum. Early learning services and primary schools will receive print copies of the books. The printed books also include Aya and the Butterfly in Arabic version. The TKI webpage also includes a teaching guide to assist conversations with learners.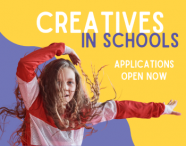 1/7/2021
Applications are now open for the third round of the Creatives in Schools programme, where teachers and kaiako will partner with creative professionals to provide engaging learning experiences for students and ākonga.
The programme provides funding of up to $17,000 per project. Round 3 will fund up to 117 projects to run in 2022.
 
Creative projects are not limited to visual arts, dance, drama and music. The programme is open to other artforms such as filmmaking, game design, fashion design, spoken word, Pacific arts, and ngā toi Māori such as raranga, whakairo and more.
 
Schools and kura can also directly liaise with creative practitioners in their own community, to plan a project together and apply for funding. Applications close on Friday 20 August 2021. If you need further assistance, email CreativesinSchools@education.govt.nz.
 
The programme is delivered by Ministry of Education, in partnership with Manatū Taonga Ministry for Culture and Heritage and Creative New Zealand.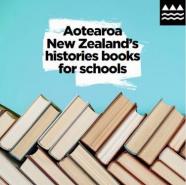 21/6/2021
To promote Aotearoa New Zealand's histories, the Ministry of Education is offering schools and kura up to $200 worth of high-quality history books for their libraries. 
Principals/Tumuaki can place an order for up to $200 worth of books from a list on Down the Back of the Chair. They may nominate another staff member, such as a school librarian, to place the order on their behalf.
The last day for orders is Friday, 25 June 2021. 
Orders will be distributed from June 2021. Schools that have not received their orders by the end of July 2021 can contact us at orders@thechair.minedu.govt.nz or on 0800 660 662.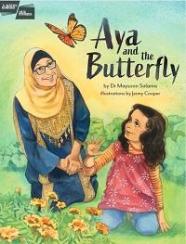 8/8/2021
Aya and the Butterfly is a new picture book to help children come to terms with grief, cope with change, and build resilience. An online version is now available to early childhood and primary school aged children across Aotearoa New Zealand.
The book is written by Dr Maysoon Salama who lost her beloved son, Atta, in the mosque attacks. Dr Salama said she wrote this story for her granddaughter (Aya) and for other children dealing with loss and trauma.
"Aya's father's death is implied, but this is not the story's focus, and children do not need to know how it happened. They do need to know that sometimes we have to say goodbye to the people and the things we love the most. In the face of such overwhelming loss, we must allow ourselves to remember and feel sad, but we must also learn to let go and keep going. There is hope," says Dr Salama.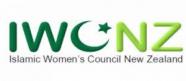 Aya and the Butterfly is part of a four-book series designed to support, reflect, and celebrate the Muslim community in Aotearoa New Zealand. It has been developed with the Islamic Women's Council and published by the Ministry of Education through Lift Education.
"The book joins part of a growing collection of learning resources that reflect the diverse culture and perspectives of children and young people across Aotearoa New Zealand," says Ministry of Education Deputy Secretary Early Learning and Student Achievement, Ellen MacGregor-Reid.
"The book is accompanied by a teaching guide to assist with conversations with learners around the topics of grief and loss, and the cycle of life in general. We thank Dr Salama for trusting us with her story and enabling us to share it widely to all learners."
The online book can be downloaded for free from NZC Online | Ā Mātou Kōrero – Our Stories. It will be available in English and Arabic.
Print copies of the book will be delivered to early learning services and schools during term four 2021.
Refreshing our national curriculum for schooling
15/2/2021
The national curriculum for schooling will be refreshed over the next five years to ensure it is more clear, more relevant and easier to use.
The curriculum refresh was announced by Associate Ministers of Education, Jan Tinetti and Kelvin Davis.
Find out more about the refresh of the national curriculum for schooling
In September 2019 the Minister of Education, the Hon Chris Hipkins, announced the need to refresh the national schooling curriculum to ensure it remains fit for purpose and clear about the most important learning that can't be left to chance.
Since then the Ministry has been working with people from the education sector and wider communities to really understand how to make the improvements needed for students to succeed now and in the future.
An example of what the refreshed content could look like is the draft curriculum content for Aotearoa New Zealand's histories and Te Takanga o Te Wā, which is open for public feedback:
Read more about the draft curriculum survey and how to take part in the Aotearoa New Zealand's Histories survey
NEW – Leading Local Curriculum Guide: Aotearoa New Zealand's histories
5/2/2021
This guide complements the Leading Local Curriculum Guide series. 
It is the first in a series of two guides designed to support primary, intermediate, and secondary school leaders to understand and plan for Aotearoa New Zealand's histories within social sciences.
Aotearoa New Zealand's histories
3/2/2021
From 2022, Aotearoa New Zealand's histories will be taught in all schools and kura.
Find out about the development of the draft curriculum content, download the curriculum content, and give feedback at Education.Govt.NZ – Aotearoa New Zealand's histories in our national curriculum.