What's new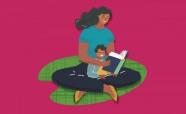 Professional support for early literacy coming in 2021
2/2/2021
Professional support will be available in 2021 and 2022 for literacy specialists and Years 1 to 3 teachers, with an initial focus on new entrant and Year 1 teachers.
The Better Start Literacy Approach | Te Ara Reo Matatini (BSLA) professional support will be delivered by the University of Canterbury during terms one and two 2021. The BSLA is an integrated approach to developing vocabulary, oral, listening, spelling, writing and reading skills in the first year of learning, utilising the Ready to Read Phonics Plus texts. It focuses on the link between spoken and written language, systematically supporting children's phonological and phonic awareness, letter-sound knowledge and oral language.
Applications are open now for schools, Kāhui Ako and clusters to apply for professional support for new entrant and Year 1 teachers, along with a nominated literacy specialist, through the  PLD website. Literacy specialists include RTLits, Kāhui AKo Cross-community Leads, School Literacy Leads, Learning Support Coordinators and RTLBs with a strong literacy background.
Attached is a presentation that has recently been provided to the sector. This presentation provides information about the early literacy approach and, in particular, the professional support currently provided for schools; the Better Start Literacy Approach. The presentation outlines the nature of this professional support and how to access it.
More information will be published in the Education Gazette and the Bulletin for School Leaders early in 2021.

Early Literacy Approach (PowerPoint 2007 4 MB)
2/12/2020
This site is a key part of the Pacific Virtual Museum pilot project, implemented by the National Library of New Zealand, Te Puna Mātauranga in collaboration with the National Library of Australia, and funded by the Department of Foreign Affairs and Trade in Australia. This pilot will run until February 2022.
It aims to empower people in and of the Pacific Islands, enabling them to explore, discover and view thousands of items held in museums, libraries, galleries, and collections around the world and to celebrate the rich and diverse cultures of the Pacific. It includes images, objects, video, audio, text, and maps.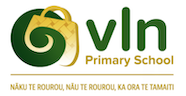 16/11/2020
All NZ children are welcome to learn with the VLN Primary – Nau Mai, Haere Mai!
Extend curriculum choices for your learners and increase your school's confidence and capability in online and distance learning.
A wide range of programmes are available including:
Languages and culture
Digital Technology
Gifted and Talented
Creative Arts
Science and Maths
Literacy
Students may participate from school or home, independently, in small groups, or with their teachers in a whole class situation.

2/11/2020
This new Inclusive Education guide provides strategies for how tumuaki and kaiako can build genuine learning-focussed partnerships with ākonga and whānau.
Three areas of collaborative planning are addressed in the guide: learning environment or classroom planning, individual or group plans, and cluster-wide planning.
Each area is interconnected to the other and each requires multiple voices to guide the inclusive design.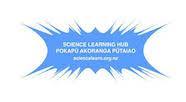 26/10/2020
This section of the Science Learning Hub introduces a collection of resources - articles, interactives, activities, and videos - that accompany the Ministry for the Environment & Stats NZ 's report 'Our atmosphere & climate 2020' 
These resources have a focus on science and communicating the issues New Zealand faces due to the uncertainty of a changing climate.
An interactive planner groups Hub resources into key science and teaching concepts and suggests ways in which climate change can be broken down into smaller, more manageable themes or investigations.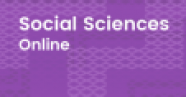 9/10/2020
The Ministry of Education is partnering with a wide range of people to design Aotearoa New Zealand's histories curriculum content. See education.govt.nz for more information.
As part of the support for the curriculum, Social Sciences Online has a refreshed design and a section on Aotearoa New Zealand's histories resources, where you can discover some of the inspiring resources already available. Keep an eye on Social Sciences Online for more information and resources.
1/10/2020
These Pasifika dual language resources, based on the second language acquisition principle that utilising a child's heritage language/s helps to strengthen English language and literacy, comprise print and online resources to support the early language and literacy learning of Pacific children.
Support materials are available in Gagana Sāmoa, Te Gagana Tokelau, Lea Faka-Tonga, te reo Māori Kūki 'Airani, and Vagahau Niue as well as English.

24/8/2020
The suite of Consumer Protection school resources aims to equip students with the knowledge, skills, attitudes, and values to be informed and confident consumers.
In the collection of modules for years 7–8 students explore their role, rights, and responsibilities as a consumer. 
Find out about modules for other levels on the Consumer Protection's School Resources page.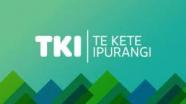 Replacement of Te Kete Ipurangi
11/8/2020
Teachers and leaders from early learning to senior secondary have told us that they want easy to find, quality online curriculum resources to better support them to do their work.
The Ministry of Education has released a Request for Proposal to build a new online curriculum hub via the Government Electronic Tender Service on Monday 10 August 2020. The tender closes on Friday 11 September 2020. We expect that work will get started early in 2021 and take several years to complete.
The technology build will provide the place where teachers and leaders with students and their whānau can find quality assured curriculum teaching resources that they can edit and personalise to meet their specific needs. The design of the new technology will help everyone make sense of the curriculum, what's important to learn, and how to teach it.
It will complement Kauwhata Reo, the platform which supports learning in and through te reo Māori, which was launched in 2019.
The current step follows the initial platform Request for Information released in March 2020. We expect the first release of the technology build will be ready to begin content loading from mid to late 2021.
In the meantime, we'll be working with potential users to make sure that our online curriculum resources are relevant and useful. We will provide updates here as the work develops.
3/8/2020
This new guide replaces the Digital technologies guide and the Assistive technologies guide. It contains practical classroom strategies for using technologies to provide inclusive and personalised learning pathways for students.